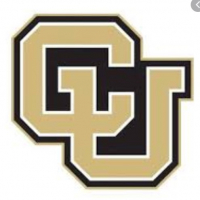 The University of Colorado Denver l Anschutz Medical Campus seeks individuals with demonstrated commitment to creating an inclusive learning and working environment.  We value the ability to engage effectively with students, faculty and staff of diverse backgrounds. More information including benefits, workplace, salary, and how to apply can be found here.
Nature of work:
The postdoctoral research fellow will work under the direction of Dr. Tianjing Li to lead research on developing, evaluating, and disseminating efficient methods for comparing healthcare interventions and to provide trustworthy evidence for decision-making. Relevant areas of research interest can include but are not limited to (1) study methodology: e.g., systematic review, meta-analysis, network meta-analysis, clinical trial, sources of bias, comparative effectiveness research, patient-centered outcomes research; and (2) data science, informatics, artificial intelligence, and natural language processing methods for health and healthcare data. In particular, we would like the successful candidate to expand and extend our current areas of research.
Minimum Qualifications:
PhD in epidemiology, biostatistics, informatics, health policy, public health, clinical epidemiology, or another related field;
Theoretical and practical experience in epidemiology, biostatistics, and clinical trials;
Ability to work independently and collaboratively within a research team;
Strong quantitative skills;   
Demonstrated excellent written and verbal communication skills;
Demonstrated ability to manage team-based research projects, multi-task, and to work with a multi-disciplinary research team.
Preferred Qualifications:
Theoretical and practical experience in systematic review;
Experience or success with competitive grants process;
Experience mentoring students or supervisory experience;
Experience in preparation of research protocols and ethics applications;
Familiarity with eyes and vision research.
Full job listing: https://cu.taleo.net/careersection/2/jobdetail.ftl?job=18599&lang=en