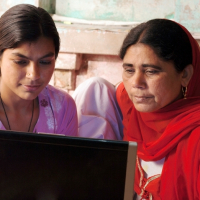 The Agency for Healthcare Research and Quality Evidence-based Practice Center (AHRQ EPC) program, Guidelines International Network - North America (G-I-N/NA), Cochrane Canada, and Cochrane US partnered to host the first North American Systematic Review Methods Virtual Research Day, which was held on Friday, October 30, 2020. 
About 15 North American young investigators and methods researchers presented across a breadth of topics relevant to the production of systematic reviews. The Virtual Research Symposium provided a venue for collaboration and dissemination of research projects relevant to the systematic review community. 
The event is now fully available to view in it's entirely, or by session, here: https://www.youtube.com/channel/UCn2vW_9vuY0HogPXJHIZQiw/. 
The slide decks from most presenters are also available in PDF format here: /sites/us.cochrane.org/files/public/uploads/virtual_research_day_slides_pdf.pdf

Thank you to GIN North America for hosting these recordings, and to AHRQ for hosting the symposium.
Click here to view the print flyer.