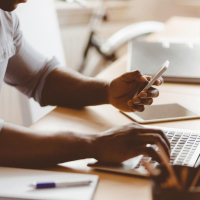 Specifications: Part time 0.6 FTE, 1-year consultancy/secondment contract with potential to be extended
Salary: Competitive
Location: Flexible location within US
Application Closing Date: 19 January 2019

This role is an exciting opportunity to use your experience to make a difference in the field of health care research. 
The successful candidate will support the development of the Cochrane US Network. Working with a US-based Advisory Group and Cochrane's Central Executive, the Cochrane US Network Coordinator will facilitate and support the Network's establishment and development to deliver its strategic and operational objectives.
We are looking for a self-motivated and highly organised individual who is able to work effectively and collaboratively with a diverse range of contacts across the world.  The successful candidate will also have:
Master's degree in communications; journalism; management; health sciences or a related discipline relevant to this position.
Experience in working in a networked setting.
Demonstrable experience in working with various partner organizations.
Understanding of the US research environment.
Experience in developing funding applications and engaging with funding agencies.
Ability to work independently under general direction, willing and able to work in a self-directed way.
Excellent interpersonal and communication skills, with a natural flair for networking.
Time management skills and ability to work flexible hours as needed.
Experience related to all aspects of the planning and organising of meetings, workshops and conferences.
Experience of working in an international context.
Willingness to travel nationally and internationally when required.

Be US based.
Cochrane is a global, independent network of health practitioners, researchers, patient advocates and others, responding to the challenge of making vast amounts of research evidence useful for informing decisions about health. We do this by synthesizing research findings to produce the best available evidence on what can work, what might harm and where more research is needed. Our work is recognised as the international gold standard for high quality, trusted information
If you would like to apply for this position, please send a CV along with a supporting statement to recruitment@cochrane.org with "Cochrane US Network Coordinator" in the subject line.  The supporting statement should indicate why you are applying for the post, and how far you meet the requirements for the post outlined in the job description using specific examples.  List your experience, achievements, knowledge, personal qualities, and skills which you feel are relevant to the post.
For further information, please see the full job description.
Deadline for applications: 19 January 2019 (12 midnight GMT)
Interviews to be held on: (TBC)