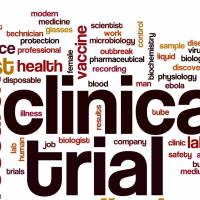 FDA Begins Enforcement of Clinical Trial Transparency Regulation
The US Food and Drug Administration (FDA) has recently taken action against a clinical trial sponsor for not reporting the results of a study, giving the sponsor – a pharmaceutical company – 30 days to post a summary of the findings to ClinicalTrials.gov or risk a fine.
This is the first time the FDA has enforced the Food and Drug Administration Amendments Act, which was enacted by Congress in 2007 to support transparency of clinical trials. Per the legislation, applicable clinical trials of drugs and medical devices must be registered on the publicly available ClinicalTrials.gov website, and a summary of the trial's results must be uploaded within 12 months of the study ending. 
The legislation also gives the FDA the power to issue fines of over $10,000 per day to trial sponsors who fail to meet these requirements. However, despite the results of many clinical trials going unreported since 2007, no fines have been collected to date and enforcement has generally been lacking.
Cochrane relies on the availability of results from clinical trials to produce high quality and relevant systematic reviews. When trial results – regardless of their outcome – are not published, it is not possible to make truly evidence-informed decisions about healthcare, and people can be put at risk of harm. It also contributes to research waste.
It is encouraging to see the FDA taking this step to enforce the Food and Drug Administration Amendments Act, which was enacted to protect public health and ensure trial sponsors meet their ethical obligations to study participants. We hope that this signals that the agency will be taking more action in the future to ensure that trial sponsors fulfil these key legal responsibilities.