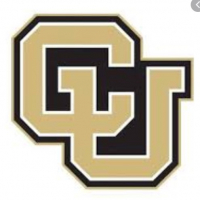 Dont miss the monthly CU Anschutz Medical Campus Rocky Mountain Cochrane Series!

Cochrane Climate Health Working Group Update: Thursday, Jan 28th, 2pm EST
Denise Thomson, MA, MBA
Climate-Health Working Group Cochrane Complementary Medicine


Denise Thomson is the founder of the Cochrane Climate-Health Working Group, an ad hoc multidisciplinary group of people from many different parts of Cochrane, as well as other organizations.  The Climate-Health workgroup was formed to address the current and urgent crisis of climate changes and its impacts on global human health.  Cochrane has an important role in preparing and disseminating evidence syntheses relevant to the health impact of climate change with the goal to preparing and disseminating evidence that will help to guide decision-making and make recommendations for short- and long-term best practices.  The Cochrane Climate-Health Working Group is interested in the potential of evidence syntheses to make a contribution to the discussion of the impacts of climate change on human health and health systems. As a leader in the field of evidence synthesis, Cochrane is well-positioned to lead on the best evidence and methodological considerations for reviews within this topic, as well as to publish quality evidence reviews. 
Register here.
For questions contact nina.mchale@cuanschutz.edu
Information on this webinar series can be found on CU Anschutz' Health Sciences Library page.